"Reflets d'Espérance" – Reflections of hope for the city's street children
Our volunteers in the "Reflections of hope" project work with street children that come out of broken homes. These children spend their whole lives, day and night, on the streets of the city of N'djamena. We work together with local Chadian churches to bring God's love into these children's lives. We offer practical help as well as basic teaching of God's Word. Our hope is that by showing them their worth as God's creation, they can build a foundation for a solid future.
The goal of our project is to re-integrate the children into their families whenever possible. Otherwise we look for a foster family or an orphanage where they can receive regular care and supervision.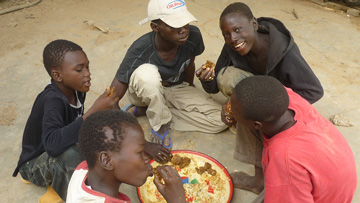 Currently we are able to make daily visits to children living on the street in three neighborhoods. We are able to regularly check in on about 200 boys and 15 girls. We are building relationships with them through games, conversations, praying together and telling Bible stories.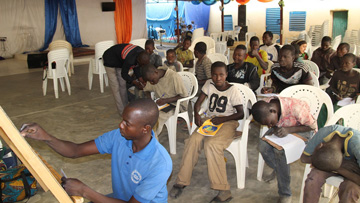 Our street children are especially proud of their literacy courses. They learn to say their ABCs in French, and some of them learn how to write their letters as well. This shows the children that they can learn new concepts and make something of their lives.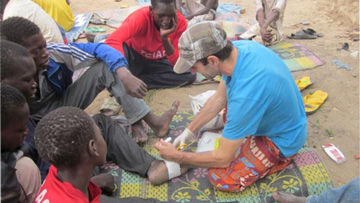 Every week children receive needed first aid attention for wounds and illnesses from one of our nurses. Living on the street exposes them to a dangerous life. When they are more seriously sick our volunteers take children to the hospital and supervise their medical care.
The children on the street especially love playing football (soccer). Our volunteers and missionaries make efforts to always include time to play with the children.