Living out love for the people of Chad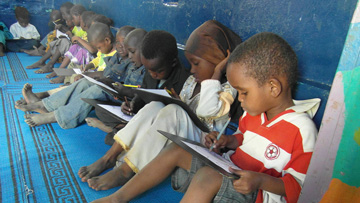 In Chad, most children hear a form of Arabic or a local language spoken at home. However, the school system is all in French. In order to help children with the transition to school, we offer a preschool class. Over 50 children come regularly in order to learn basic French and concepts from experienced teachers.
We make it possible for children to have access to Christian literature and schoolbooks. Our desire is for children to have the opportunity to grow socially and academically through reading and literature. Christian books and Bibles allow them to discover God's Word for themselves.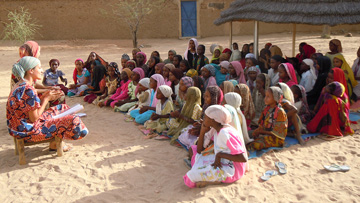 Over 100 children come and participate in our boys' and girls' clubs. They love the opportunity to have a safe place to sing and play. In the center of our program stands the Bible story that brings alive the love of Jesus. We also use the Kids Clubs as a time to care for the children's physical and medical needs.
Orphanage "Bakan Assalam"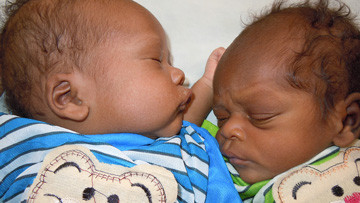 We work together with local authorities to place abandoned and orphaned children in families. Children are given new homes with relatives or adoptive families. Our nurses support the new families with the transition and the needed medical care.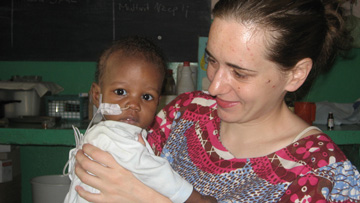 Premature and malnourished children receive needed medical care from our nurses. Our nurses travel out to the villages to visit the adopted children three times a year to check on them. In addition to the direct medical care, nurses provide parents with advice on nutrition and hygiene.