Banyo – God's Love for the people in the Cameroon mountains
Physiotherapy in southern Cameroon
In Banyo, a town in the south of Cameroon, the construction of physiotherapist's broads work is planned currently in an already existing Christian hospital.
The quality of life of the patients can be improved by the treatment strongly. Moreover, this work is a contribution to the improvement of the health systems in Africa.
Beside the treatment of patients it is also meant to train local employees in the physiotherapy.
The support of local employees in a local radiowork is another step to promote the population in their development and to bring home to them God's love.
Moreover, the educational area is supported by alphabetization and literature production.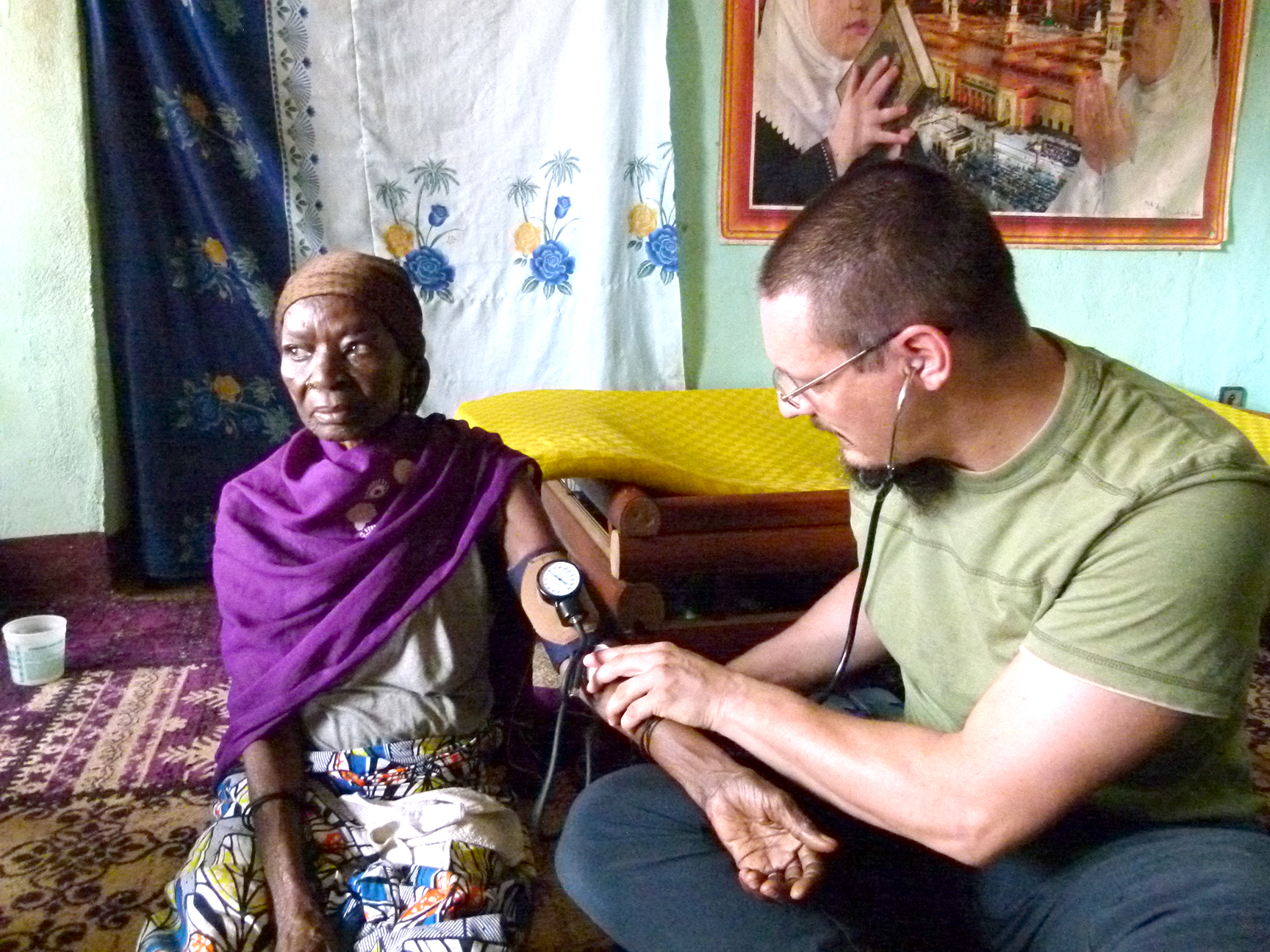 The Baptist hospital of Banyo
The hospital supplies the city of Banyo and a big thinly settled area in the western Adamaua highland. The medical care of the population is guaranteed by the service of the hospital and the Gospel can be shared in practical manner with the people.
Home visits
The home care programme of the hospital is just in the construction stage. it aims to visit the patients of the hospital in their homs, and help them to take their drugs properly and to influence their illness and ther life style positively.
Radio Sawtu Jam Jamanu – The voice of the peace in our society
In the small radio station 16 hours of programme are produced daily. Beside practical programmes and news where the Gospel in varied manner is central.